Upgrade to AccountRight Live & gain a huge productivity boost!
How?
One of the best features of MYOB AccountRight is Bank Feeds, which allows your Bank Statement to be downloaded and be able to match with the transactions in your MYOB file, you can also set it up to have many of the transactions automatically entered into your business file! It also allows for an easy and fast bank reconciliation.
This feature alone  pays for the subscription!
An additional option is "Live" – "Live" means your business file is held on a remote server so it can be accessed from any computer which has MYOB AccountRight installed, you have the flexibility to access it from; home, a laptop at a café, while travelling or on holidays.
Live also means you can;
 Pay employees Superannuation directly from MYOB, a few clicks of the mouse and its done!,
 Email Sales & Quotes invoices directly from MYOB, as well as a range of other notifications e.g. payslips,
Allow your customers to pay you by Credit Card by a simple click on the emailed invoice,
Submit your BAS to the Aust. Tax Office online (Coming Soon!)
Allows you to have up to 5 users entering data at the same time (ie Multi-user access),
Invite  your MYOB Certified Consultant to view your file and provide assistance, remotely
Some of the comments of upgraders include; "It's great I can now travel to clients do my work and invoice them straight away"     "I can now work from home to catch up, no need to go to the office to do it"
Best of all; the upgrade can be carried-out either on-site or remotely, that's right, I can upgrade you without the need to be on-site. If you are located anywhere in Australia I can up grade you, enquire Now, click on the link below;
Check out a client experience, click on video below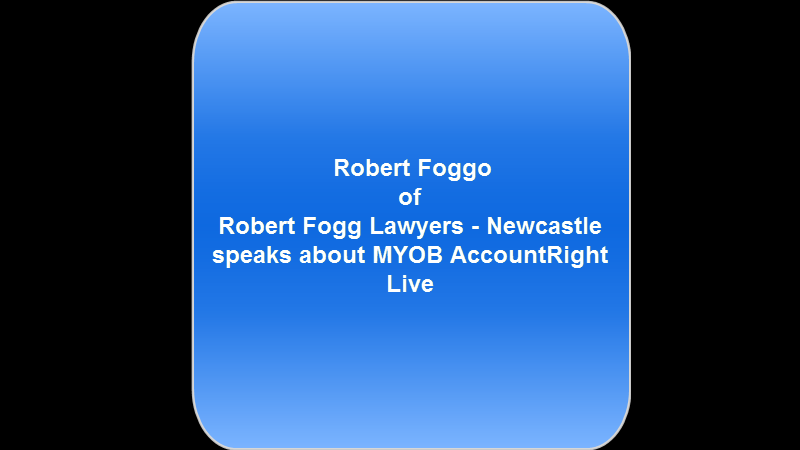 An onsite MYOB service is available for installation, training & support.
You can depend on a MYOB Certified Consultant, we are tested and re-accredited annually. My service can be tailored to provide you with a complete installation service, including:
Customisation of software to suit your business
Initial company file and accounts set-up
Training specific to your business
Provision of written procedures
Ongoing support & periodic checkups
BAS preparation & assistance
Financial management assistance – have your own Financial Controller, on-call !!!
You would be well advised to have your system setup correctly at the very start, otherwise it can be a huge job to fix it later.
The payroll system needs to be modified as the default setup is not valid.

My services come with a money back satisfaction guarantee!
(Does your Bookkeeper or Accountant give a money back guarantee?)

How can I guarantee my services? – 
Over 500 installations completed,  Over 20 years company accounting experience, over 15 years MYOB experience,  My experience is your guarantee!I would not employ anyone who isn't prepared to provide such a guarantee
If this looks like your van…. than you may need MYOB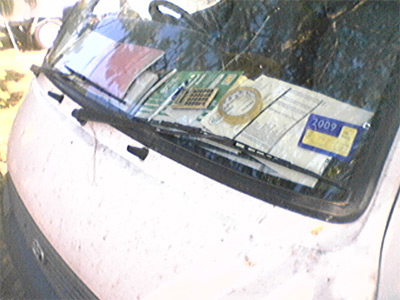 Your van is meant to carry your tools not your accounting records!
Do you ever ask; "where is that receipt, cheque book, invoice….?"
"Why do I spend hours doing my BAS?"
" Why does my Tax Accountant charge so much for a Tax Return?"
MYOB and Great training is the answer!!!!
You are welcome to inspect the course evaluation forms;
Phone (02) 4929 1496.

Business Learning Centre – for training you can rely on!
My Training & Services come with a 100% Money Back Satisfaction Guarantee!